2022 Wesak Festival and Workshops Registration
Venue: Online and In-Person
Spiritual Essence of Man at The Center for Pranic Healing, NJ at 420 Valley Brook Ave, Lyndhurst, NJ 07071
Teachings of the Lord Buddha and the Wesak Festival at Hasbrouck Heights Hilton at 650 Terrace Ave, Hasbrouck Heights, NJ 07604
*****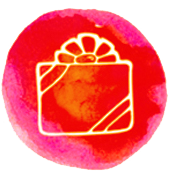 Donating during Wesak is an Auspicious Time. Donations will be blessed after the Wesak Meditation on Monday, May 16.  Please feel free to donate as you'd like during this time and it will be blessed on Monday. 
MCKS Spiritual Essence of Man | Sat, May 14 from 9:00 AM to 7:00 PM
A unique and powerful spiritual workshop to experience the Divine Essence within your chakras and energy bodies. You will be empowered with deeper knowledge and practices once divulged only to inner disciplines of Egyptian and Indian mystery schools.
Prerequisite: MCKS Pranic Healing Level 1 (Basic)
Languages: English, Spanish, Portuguese
Teachings of the Lord Buddha | Sun, May 15, 1:00 PM to 7:00 PM
Learn, Understand the Teachings of the Lord Buddha. Take advantage of the auspicious energies of this sacred day to deepen these essential teachings into your everyday life.
Languages: English, Spanish, Portuguese 
2022 Wesak Festival | Sun, May 15, 10:30 PM Gathering; Mon, May 16 at 12:14 AM Exact Time of the Wesak
WESAK FESTIVAL is the most powerful full moon meditation of the year, commemorating the birth, enlightenment, and death of the Buddha.
• 10:30 PM – Preparations for Wesak Festival
• 11:45 PM – Meditation Starts
• 12:14 AM – Wesak Festival Exact Time (May 16 EDT)
Languages: English, Spanish, Portuguese, Mongolian, Italian, Hindi, Arabic