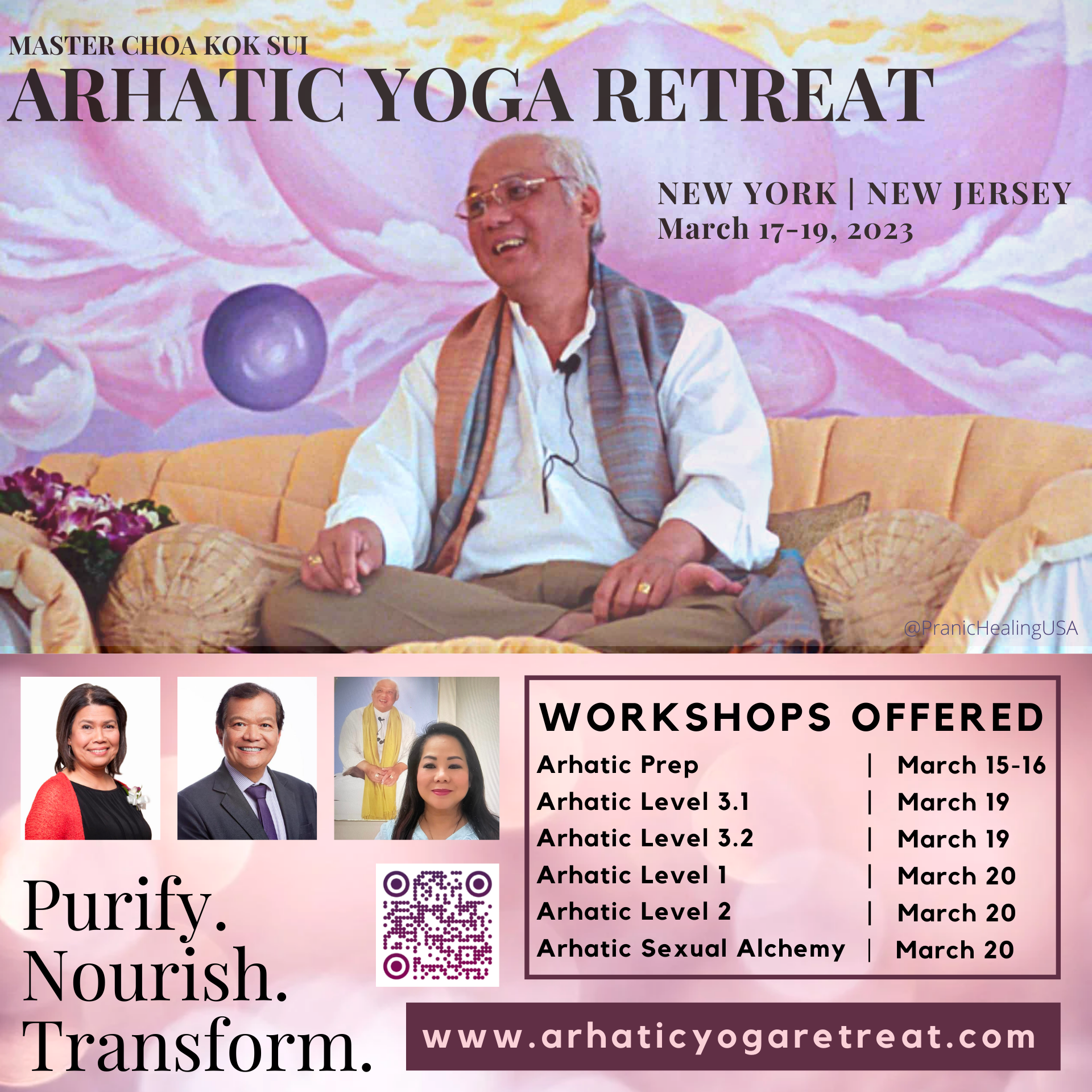 Arhatic Yoga Level 2 with Master Marilag Mendoza
OPEN TO THOSE WHO HAVE BEEN PRACTICING ARHATIC LEVEL 1 for 1 YEAR.
APPROVAL REQUIRED if you are taking this class for the first time. Please do not register until you are approved. Click here to download the application then send to info@pranichealingusa.com.
Arhatic Yoga Level 2 rapidly accelerates your spiritual evolution by relating and synchronizing the powers inherent in the chakras activated in Arhatic Yoga Level 1.