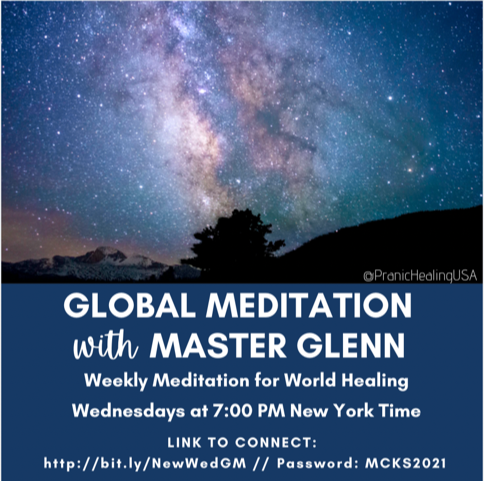 Wednesday Global Meditation
Please join us for our Wednesday 
Meditation
 with Master Glenn!⁠
⁠
8:00 PM ET –
Meditation
 on Twin Hearts & Blessing⁠
⁠
Password: MCKS2021
⁠
Please feel free to forward this link to anyone you would like. ⁠
⁠
Paraphrasing Marcus Aurelius, "Remember that we have the power and control over our minds, not outside events, such as the Coronavirus Pandemic. And in realizing this, we can find and harness our inner and collective strength.⁠
In Service" ~⁠ Master Glenn J Mendoza MD⁠