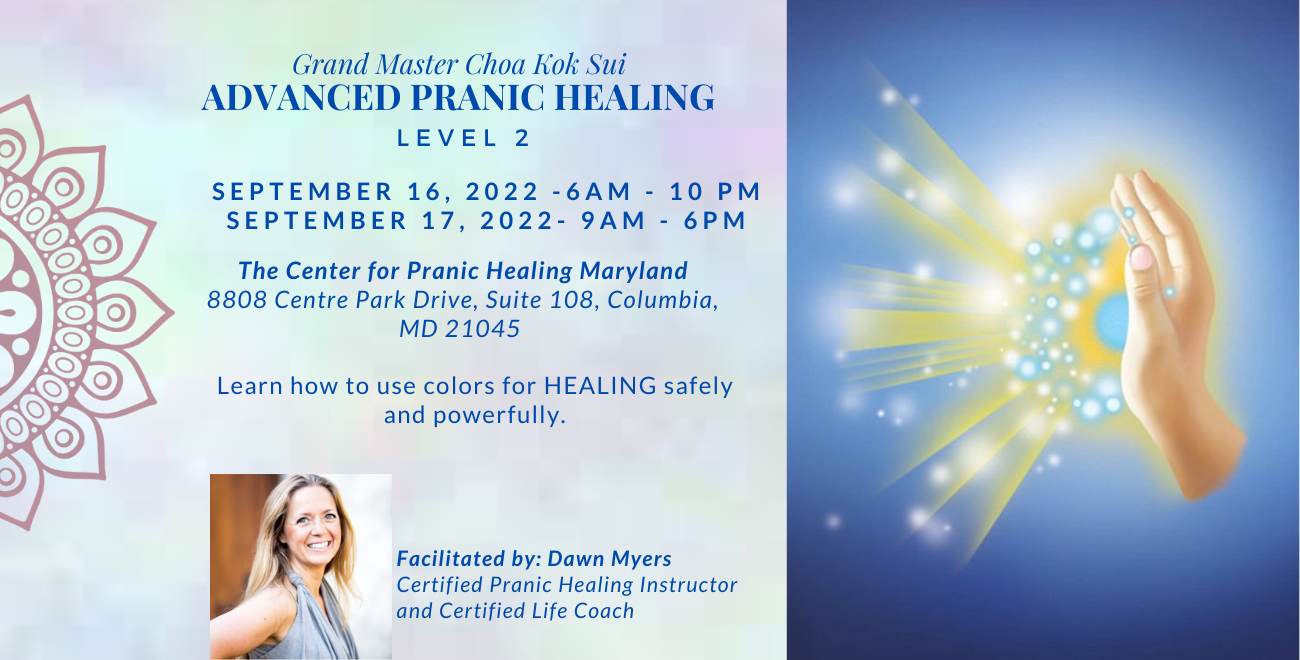 Advanced Pranic Healing (Level 2)
This specialized course is for those who wish to become more effective healers & achieve more in less time. It harnesses the skills needed for serious conditions.
Master Choa Kok Sui tested ancient healing techniques & colors for the optimum result. This is truly the premier comprehensive study on energy, healing & colors.
LEARN HOW TO USE COLOR FOR HEALING SAFELY & POWERFULLY
This two-day Advanced Course in Energy Healing covers:
– Learn quicker & more effective healing results
– Advanced scanning – interpreting & assessing of affected area and energy field
– Rapid wound healing, cellular regeneration, cleansing of the internal organs, cleansing of the blood and boosting the immune system
– High level techniques for cancer, stroke, diabetes, AIDS and other severe ailments.
– And much more…
Perquisite Pranic Healing Level 1 – Basic
Course Fee:
$475 Early Bird 1 week prior before September 10, 2022. Use Coupon Code: Advanced
$500 Regular | $525 At door | Review $100
Course Times:
September 16, 2022 – 6pm to 10pm
September 17, 2022 – 9am to 6pm