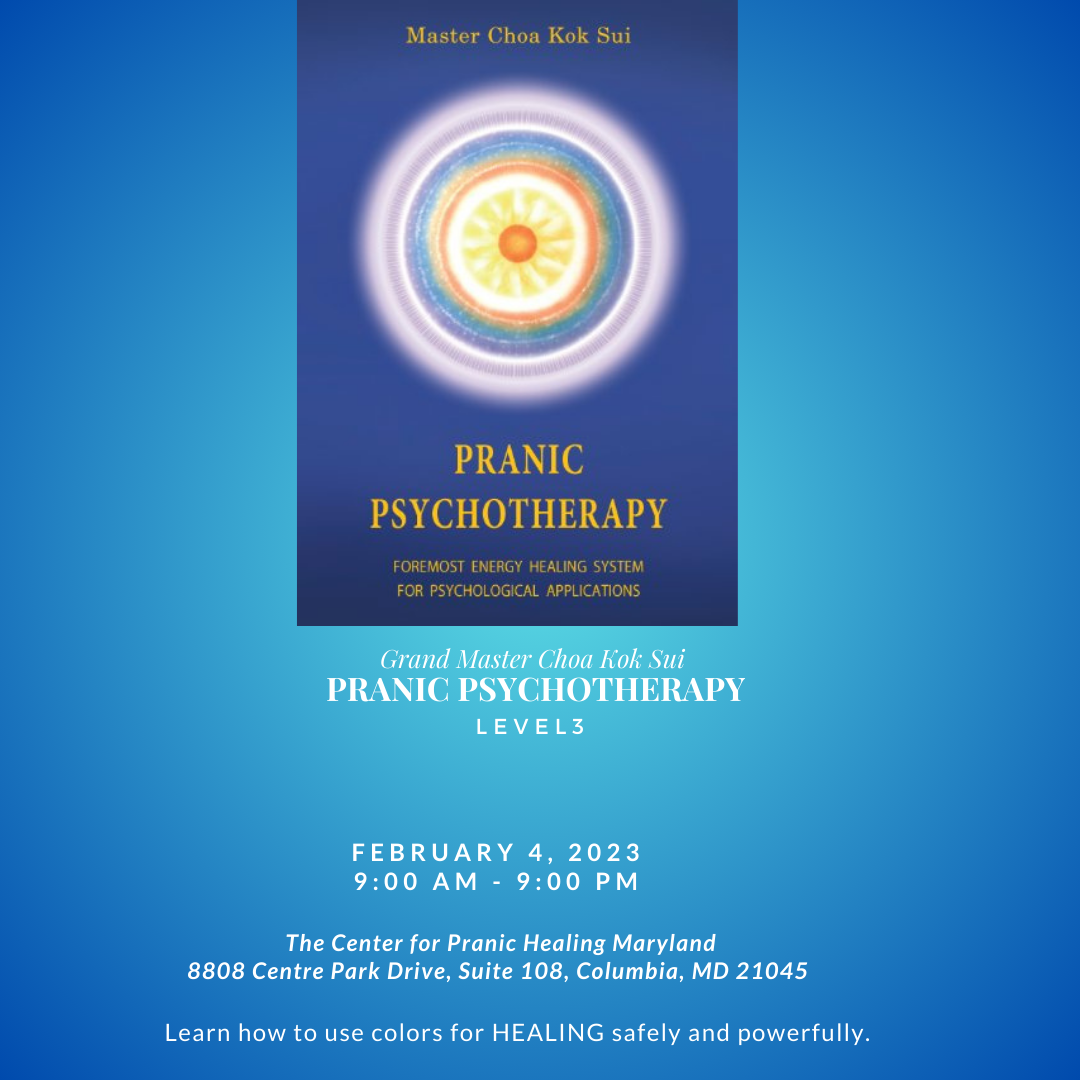 Pranic Psychotherapy – Level 3
The Pranic Psychotherapy workshop includes:
Principles and methods to identify, cleanse and disintegrate psychic energies and influences in the energy field that cause stress, irritability, anxiety, grief, hysteria, phobias, obsessions, compulsions, addictions, depression, violence, paranoia and other psychological problems.
Techniques to treat sexual problems and "spiritual possessions."
Pranic Psychotherapy methods for the prevention of psychological ailments and for healing by affirmation.
Techniques to shield the patient's aura and energy centers.
Techniques for decontamination of the healer, objects and environment.
Prerequisite: Basic Pranic Healing and Advanced Pranic Healing
Course Dates:
February 4, 2024 from 9am to 9pm
Course Fee:
$400 Early Bird ends January 28, 2024. Coupon code: Psychotherapy
$425 Regular| $125 Review