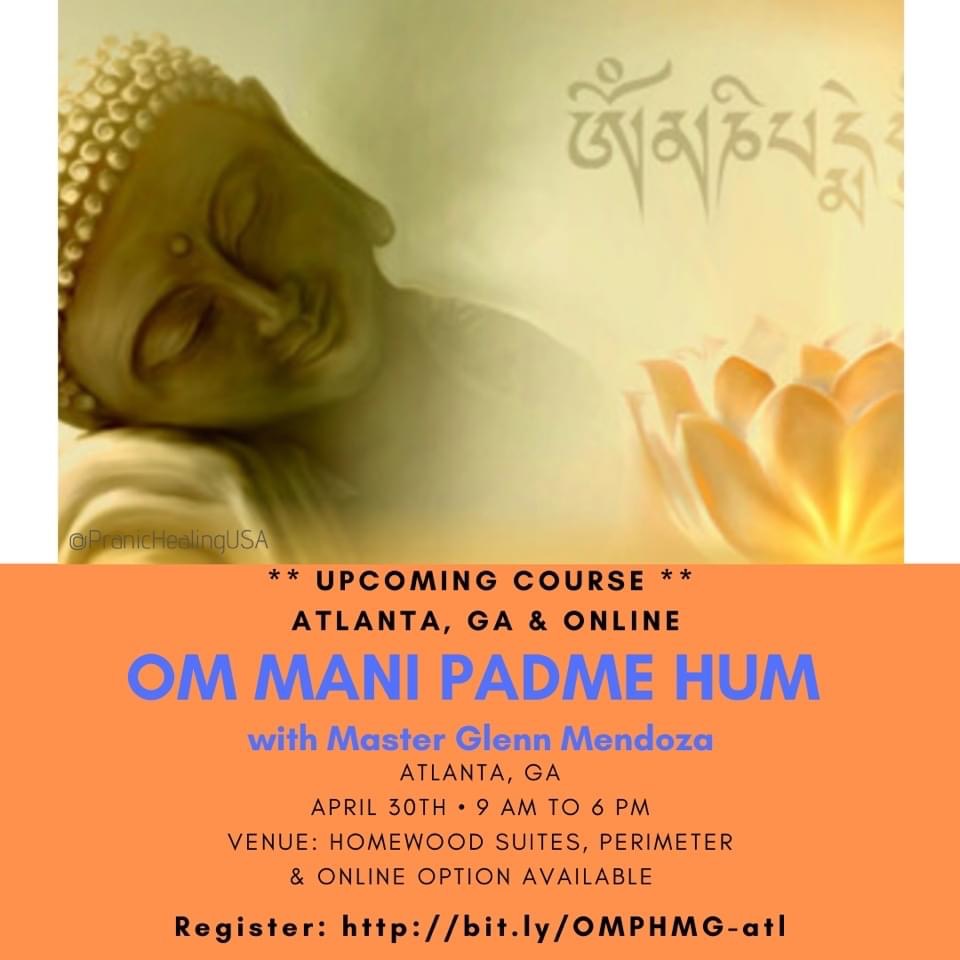 OM Mani Padme Hum with Master Glenn Mendoza in Atlanta, GA
Meditation on Twin Hearts with the chanting of OM Mani Padme Hum is an exceptional meditation technique for spiritual development, healing and life transformation.
This is a special meditation that works on the physical, emotional, mental and spiritual levels.
OPEN TO ALL.
Pricing: Early Bird $200 (by March 31)| Regular Price $250 | Review fee $75
Venue: HomeWood Suites by Hilton – 915 Crestline Parkway, Atlanta, GA 30328
Need a hotel room? Click here.