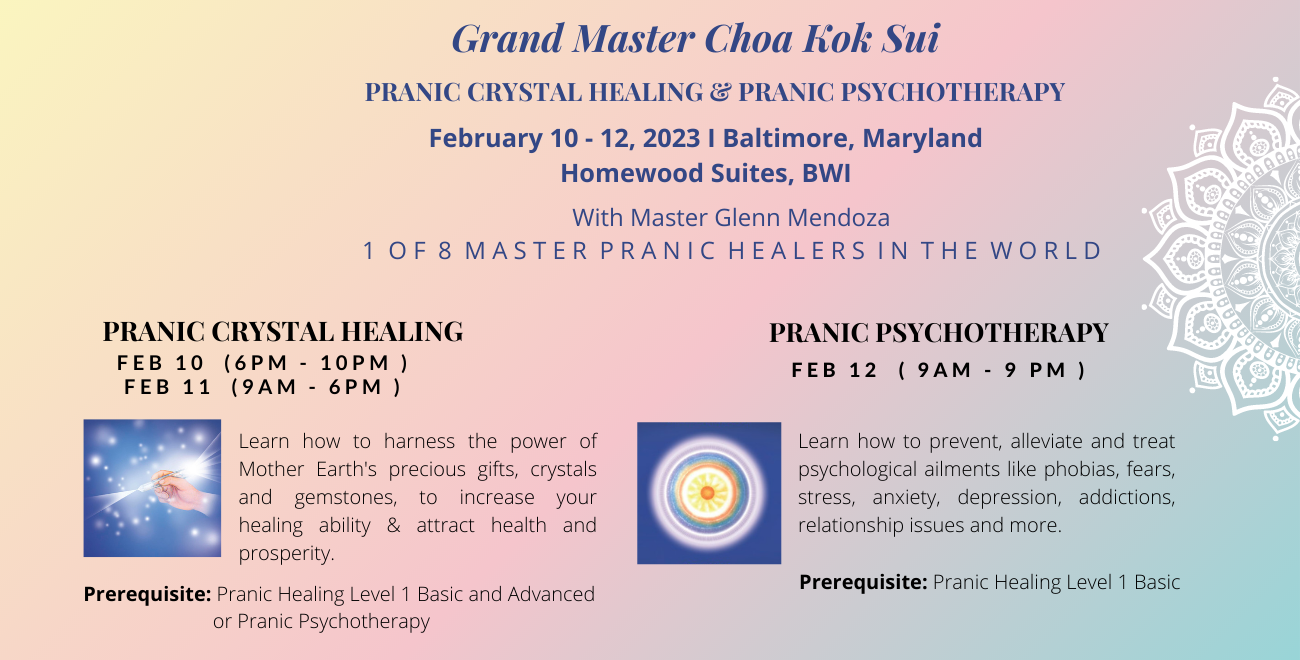 Pranic Crystal Healing (Day 1)
The Pranic Crystal Healing workshop includes:
The 4 Principles of processing and utilizing crystals and gemstones for healing and other specific purposes.
To increase healing abilities, provide psychic self-defense protection and increase the potency of our energy fields with crystals.
How to clean crystals and gems, deprogram negative impressions and old programs, and then program the crystals and gems to follow specific instructions.
How to instruct crystals to extract, disintegrate, transmute diseased energies from the chakras and auras.
How to apply Pranic Healing with color prana with the quartz crystals and increase the potency of the crystal by charging and consecration.
How to use crystals or gems for psychic self-defense and how to strengthen the aura.
The "DON'Ts" of pranic crystal healing.
Prerequisite: Basic Pranic Healing, Advanced Pranic Healing and Pranic Psychotherapy
Course Dates:
February 10, 2023 from 6pm to 10pm
February 11, 2023 from 9am to 6pm
Course Fee:
$400 Early Bird ends February 4, 2023. Coupon code: EarlyBird
$425 Regular| $100 Review