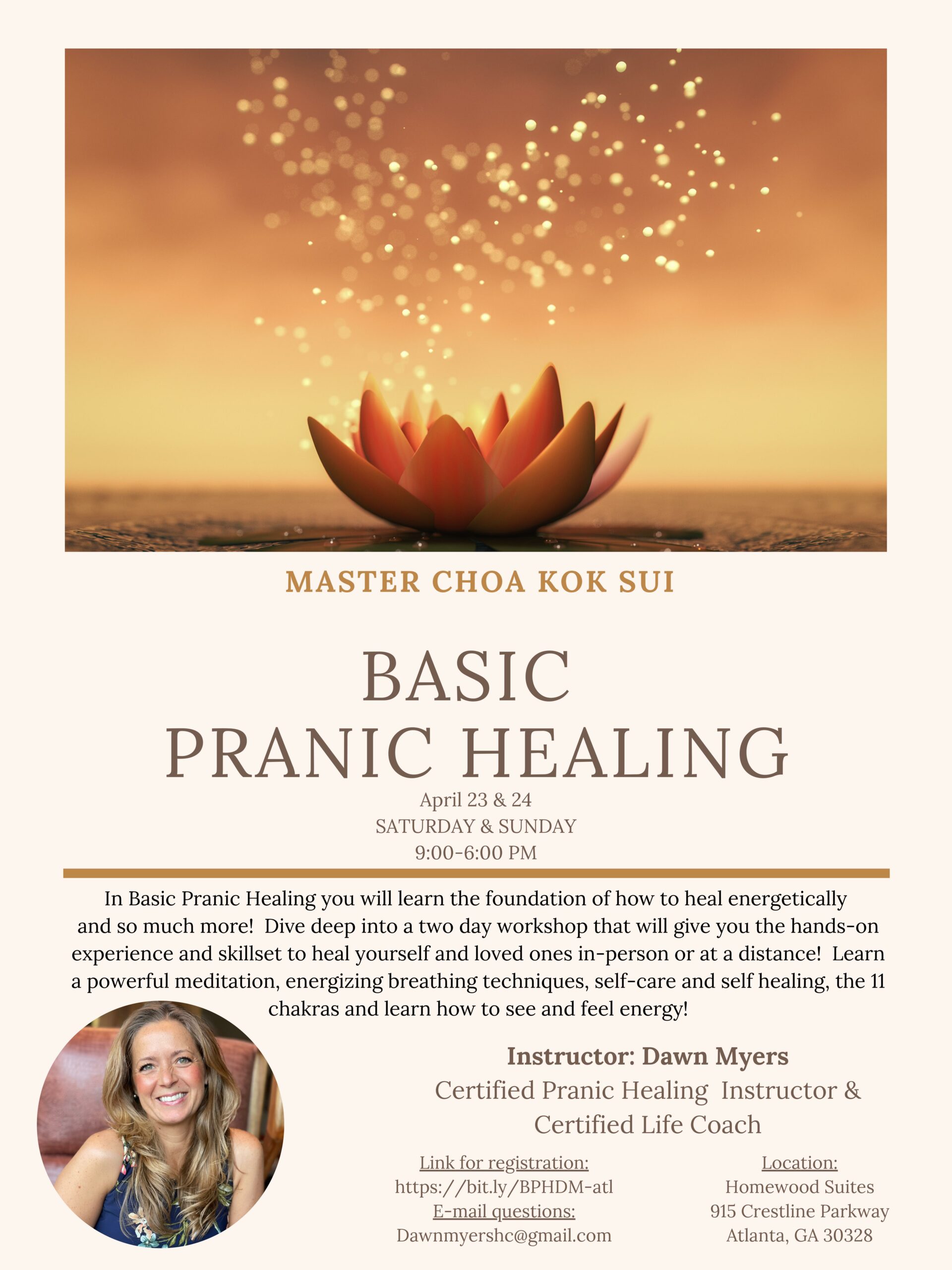 Basic Pranic Healing with Dawn Myers in Atlanta, GA
Unlock Your Inner Healing Abilities. During this Hands-on Workshop, Learn and Practice:
Scanning to feel the energy body (the invisible part of you)
How to remove old, stagnant energies  and replace with fresh revitalizing energies
How to balance the energy centers and feel centered
Protocols from simple to moderate ailments such as headaches, stress, burns, cuts, sprains, fever, arthritis, PMS and much more.
How to avoid contamination to maintain Energy Hygiene which is vital to good health
A yogic breathing technique that quickly empowers you
Removing aches and pains using simple Self-Healing techniques
Healing your friends and loved ones using Distant Healing techniques
Meditation on Twin Hearts, an advanced form of meditation that transforms people into powerful loving people
Fees: Early Bird New Student $375 (by March 31) | Regular Price New Student $400 | Review $125
Venue: HomeWood Suites by Hilton – 915 Crestline Parkway, Atlanta, GA 30328
SPACES ARE LIMITED, SO SIGN UP EARLY!
Need a hotel room? Click here.