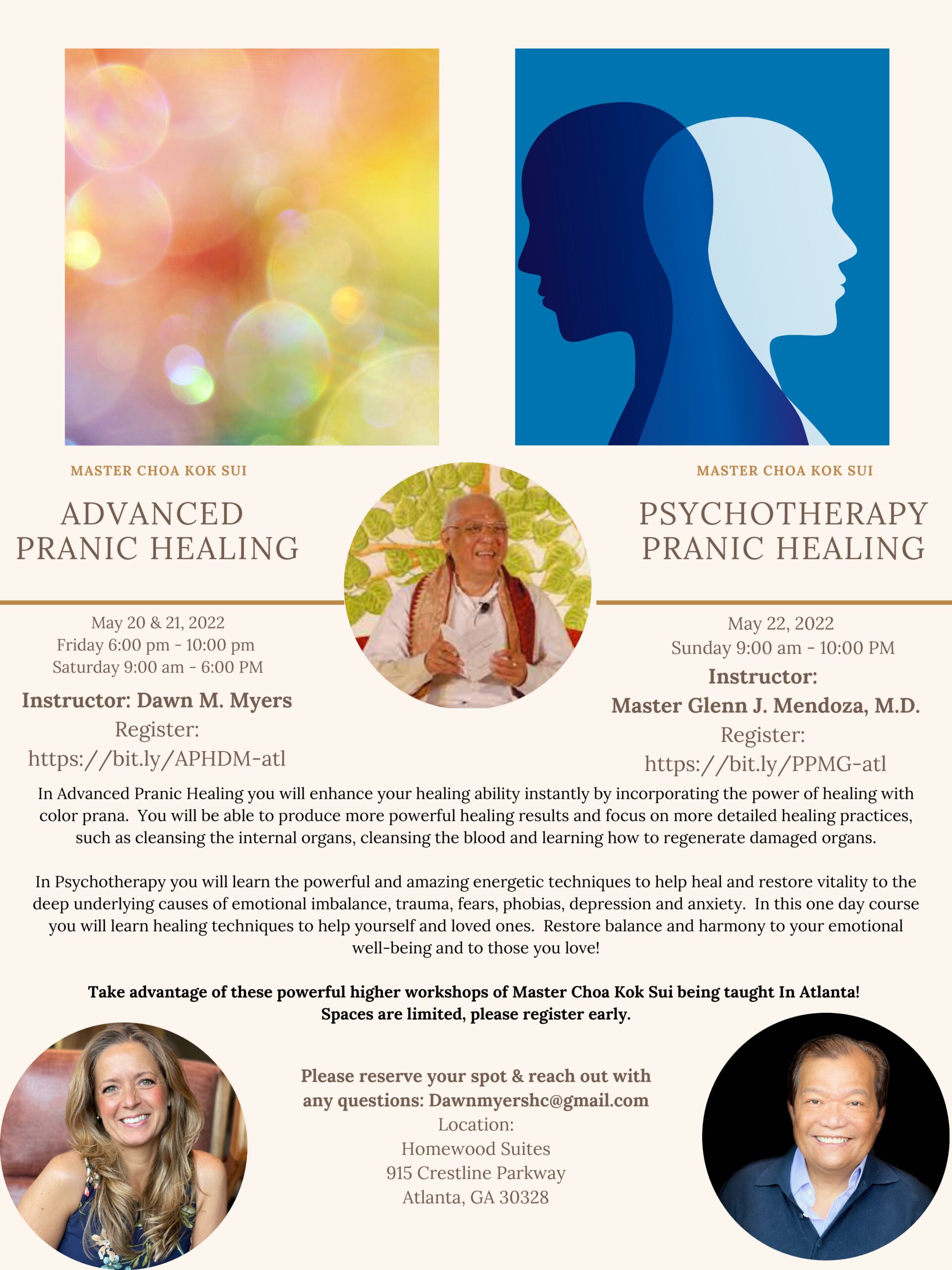 Advanced Pranic Healing with Dawn Myers in Atlanta, GA
Learn to utilize color prana for faster, more effective results. You will learn:
Learn faster, more effective, more powerful healing techniques through the proper use of color
prana.
Enhance your healing skills by using your major chakras in the production of color prana.
Learn about instantaneous healing of wounds, cell regeneration, cleansing of internal organs,
cleansing of the blood, master healing technique, and pranic anesthesia.
Understand the application of advanced pranic treatments for difficult conditions such as blood
disorders, cancer, stroke, diabetes and other system-related diseases.
Previous completion of Basic Pranic Healing Workshop required.
Schedule: Fri, May 20 from 6:00pm to 10:00pm and Sat, May 21 from 9:00am to 6:00pm
Fees: Early Bird New  $500 (by April 29) | Regular Price New Student $575 | Review $150
Venue: HomeWood Suites by Hilton – 915 Crestline Parkway, Atlanta, GA 30328
Need a hotel room? Click here.